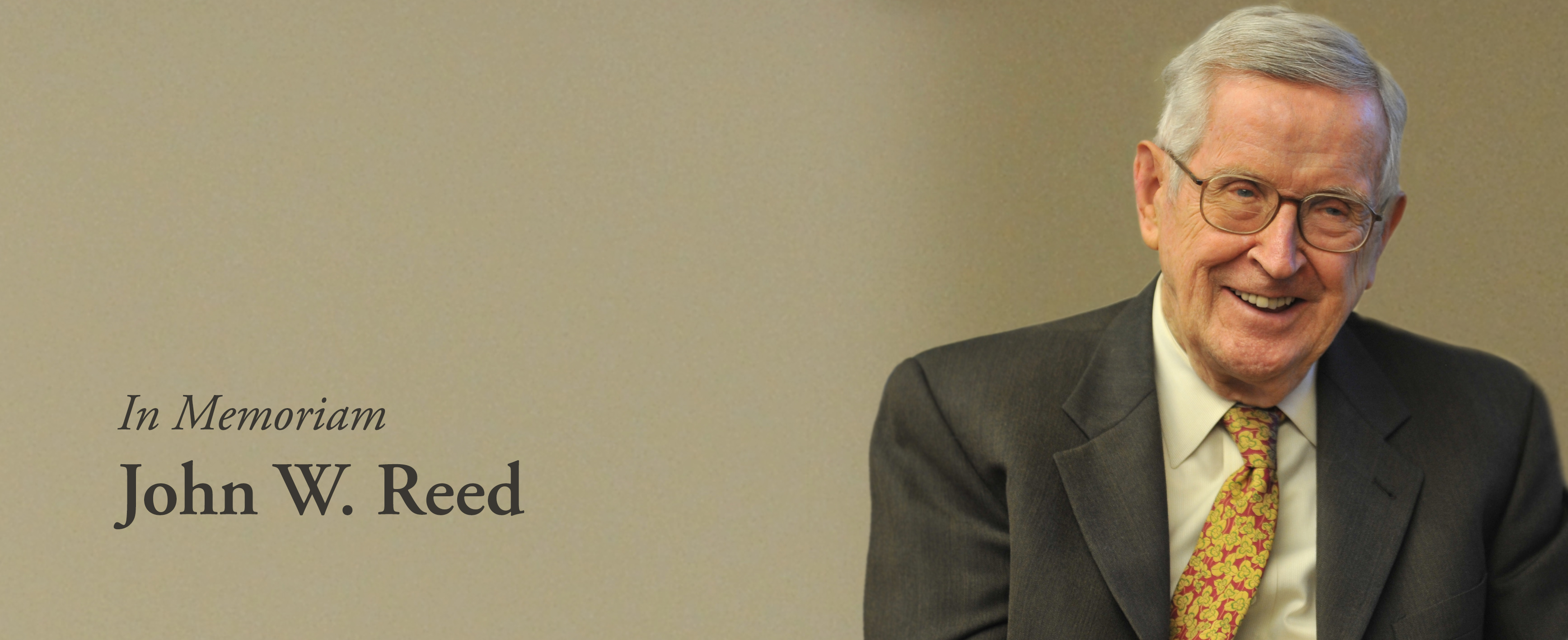 In Memoriam
ICLE mourns the passing of John W. Reed, a long-standing, active member of ICLE's Executive Committee and one of ICLE's first directors. Prof. Reed was a Thomas M. Cooley Professor of Law Emeritus at the University of Michigan Law School. In addition to his decades of service on the Michigan faculty, during which he was repeatedly honored by his students for teaching excellence, Prof. Reed served as dean at the University of Colorado Law School and, in retirement, at Wayne State University School of Law. His visiting appointments included Harvard, Yale, Chicago, and NYU, among others. He received distinguished service awards from the American College of Trial Lawyers, the Association of Continuing Legal Education Administrators, and the State Bar of Michigan. He was an academic fellow of the International Society of Barristers and served as its administrative director and editor. Prof. Reed was immensely respected for his leadership, insightful observations, salient questions, and sense of humor. His dedication to ICLE, its mission, and the legal profession was unmatched and sincerely appreciated.
Prof. Reed earned law degrees from Cornell and Columbia. A devoted family man his passion for the law was equaled by his love of music and his deep faith and commitment to his beloved church family at First Baptist Church of Ann Arbor.
Prof. Reed will be greatly missed by all of us at ICLE.